---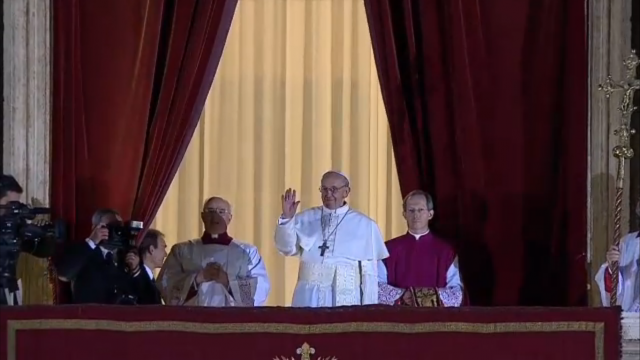 Jorge Mario Bergoglio, SJ (born December 17, 1936) is an Argentine cardinal of the Roman Catholic Church. He has served as the Archbishop of Buenos Aires since 1998. He was elevated to the cardinalate in 2001. He was elected Pope on March 13, 2013, taking the papal name Francisco.
…….
As a member of the Society of Jesus, of whom the leader is often called the black pope, does he fulfill the role as 'Petrus Romanus'?
The Jesuit Order is an absolute monarchy. Their general, "the Black Pope" rules for life.
See More Headlines from CNC