---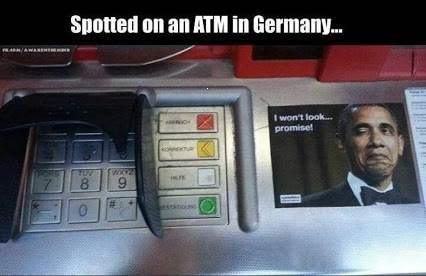 It's been a touch month for President Obama. His beloved healthcare scheme is a slow-motion train wreck and he wasn't able to trick Republicans into a tax hike as part of budget fights.
So let's pile on with some humor.
We'll start with some NSA-related material. We've already shared some amusing cartoons, so now it's time for a photo from Europe.
See More Headlines from CNC